A RARE SIGHT
AN ENDURING LOOK


LAUREATO GREEN CERAMIC ASTON MARTIN EDITION


Both Aston Martin and us operate within this rarefied world of excellence, constructing rare objects that confer lasting appeal. Sleek, contemporary and notably elegant, the design of the Laureato Green Ceramic Aston Martin Edition encompasses some elements inspired by Aston Martin cars. Powerful engines, sleek contours and lightweight construction are virtues synonymous with the model with skeletonised "baton" type hour and minute hands, both light and functional. The watch dial is presented in a cross-hatch design, a diamond-like pattern found on the AM logo (1921-1926) as well as the quilted seats found in some of the car marque's high performance vehicles.
The new Laureato Green Ceramic Aston Martin Edition respects these timeless elements of the first Laureato launched in 1975 but employs ultra-modern ceramic for the bracelet and case. Offered in a choice of two case sizes (42 mm and 38 mm), each reference is a limited edition and thereby destined to remain a rare sight.
The green ceramic components are particularily hard, up to seven times harder than steel, delivering incredible scratch resistance, a quality that will ensure the watch retains its showroom-fresh appearance for years to come. Another attribute of the green ceramic components is that they will never age or fade with the passage of time.
ICONS TRAVELLING THROUGH TIME
Where Aston Martin & Girard Perregaux meet
Patrick Pruniaux, President & Chief Executive Officer
"TOGETHER WE'VE FUSED IDEAS AND ATTRIBUTES TO GENERATE THIS COOL NEW LAUREATO GREEN CERAMIC ASTON MARTIN EDITION"
Discover More
On the road with Aston Martin
Our wristshots selection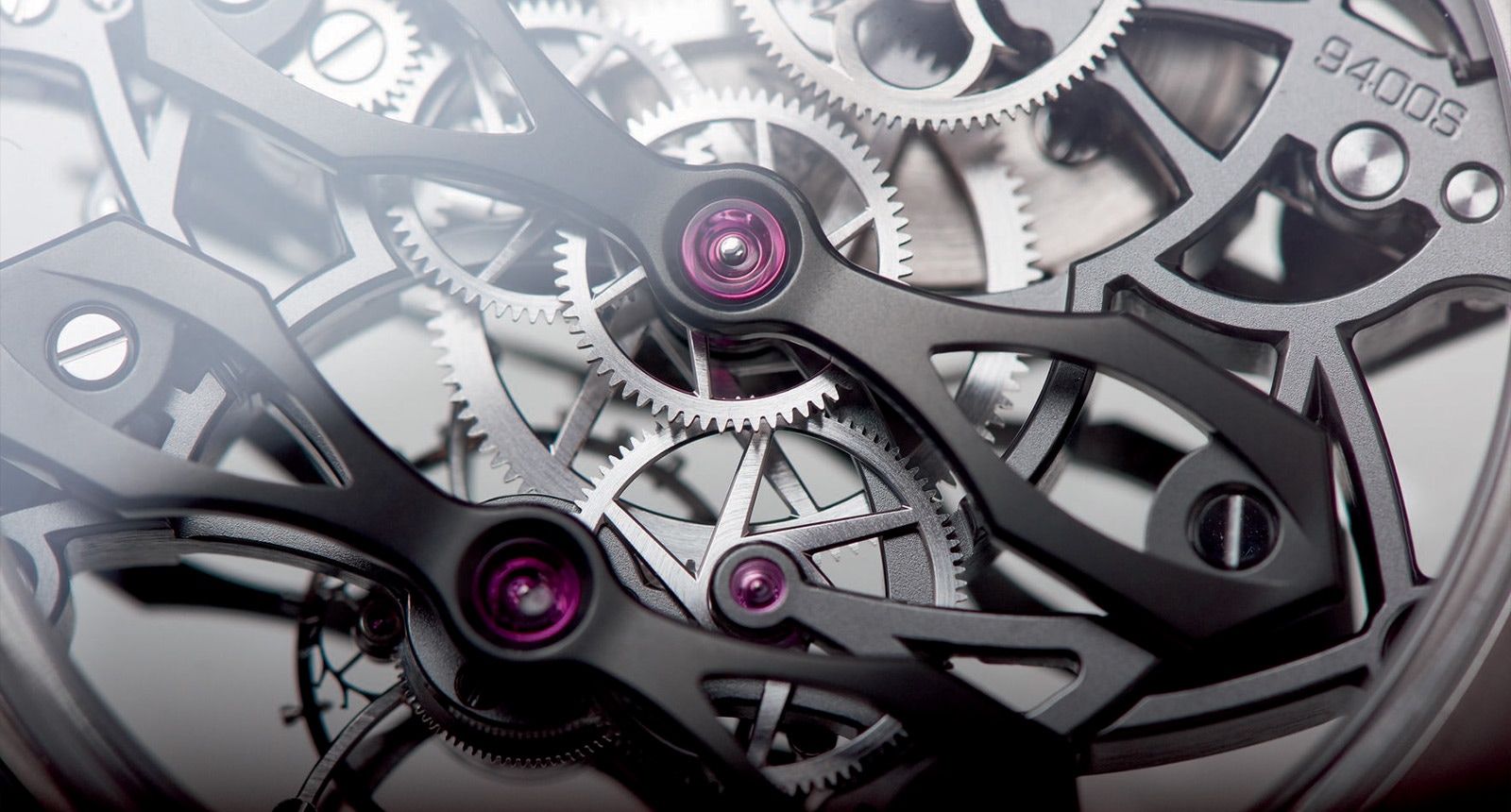 AT GIRARD-PERREGAUX, WE WORK IN CONCERT WITH ASTON MARTIN, CONCIEVING FRESH IDEAS THAT TRANSCEND THE CREATION OF PRODUCTS, TO DELIVER JOY AND WONDERMENT.
Settling behind the wheel of an Aston Martin or affixing a Girard-Perregaux watch to your wrist, evokes a similar feeling of joy. Both marques operate within the rarefied world of excellence, constructing rare objects that confer lasting appeal and emotions.

Style, elegance, performance, and above all a shared desire to embody passion in the cars and timepieces we produce is what defines our synergistic union. Our partnership is underpinned by friendship and a shared understanding of luxury. Indeed, by working together, sharing our ideas and know-how, we advance together, delivering exceptional creativity and excellence within our respective fields.
Heritage

Like Aston Martin, we are a leader in our field and similarly we draw on our heritage and experiences to deliver excellence. We both have illustrious histories that are punctuated by iconic moments. The watches and cars that have resulted from this vision are instantly recognisable today are now considered design classics. They demonstrate how the past continuously informs the present and the future.
Craftsmanship


In order to bring extraordinary ideas to life, we rely on advanced, technical expertise. However, in our desire to move forward, it is often necessary to draw on centuries-old skills and the talents of our respective teams, imparting flawless craftsmanship to the products we make. Every car and every watch is the product of an attentive eye and the loving touch of a skilled artisan. Whether it's a super car or a fine watch, the lustre of time-served expertise is clear to see.
Passion


Similar to the experience of driving an Aston Martin car, we believe that wearing a Girard-Perregaux watch should be a memorable experience, infused with intense emotions. Like Aston Martin, we share the desire to deliver exceptional creativity, constructing objects brimming with passion. We understand the importance of design and recognise the virtue in crafting objects that promise lasting appeal.