A bridge to the past, a look into the future
In the light of the Geneva Watch Days, we are excited to unveil our latest novelties. With our hero timepiece, the Tourbillon with Three Flying Bridges, our Manufacture perpetuates our design philosophy but with a few fascinating twists along the way.

By endowing the Tourbillon caliber with an invisible mainplate, our development team has mastered the art of simplifying a highly complex construction and constantly pushes further the concept of aesthetics and functionality.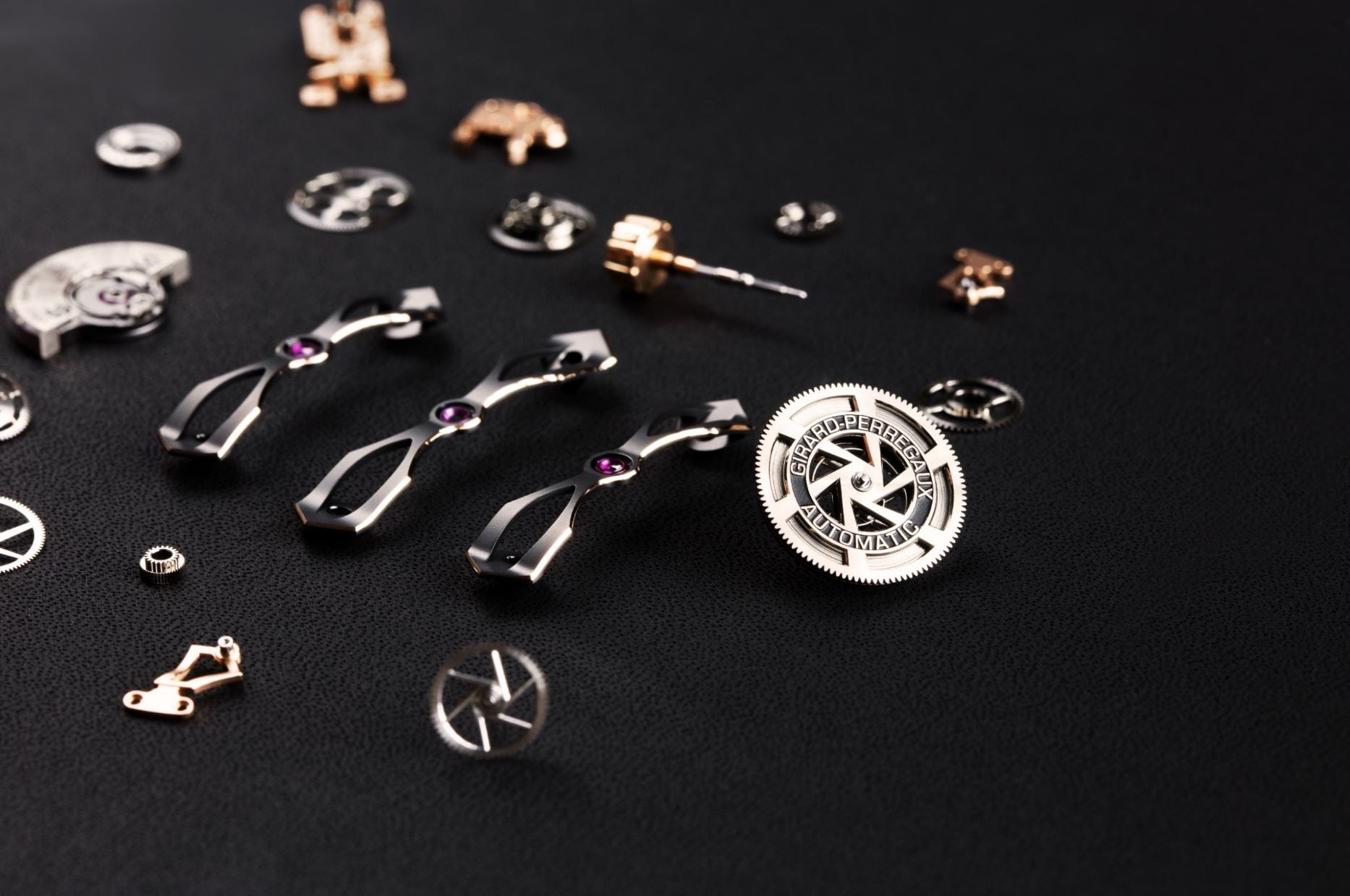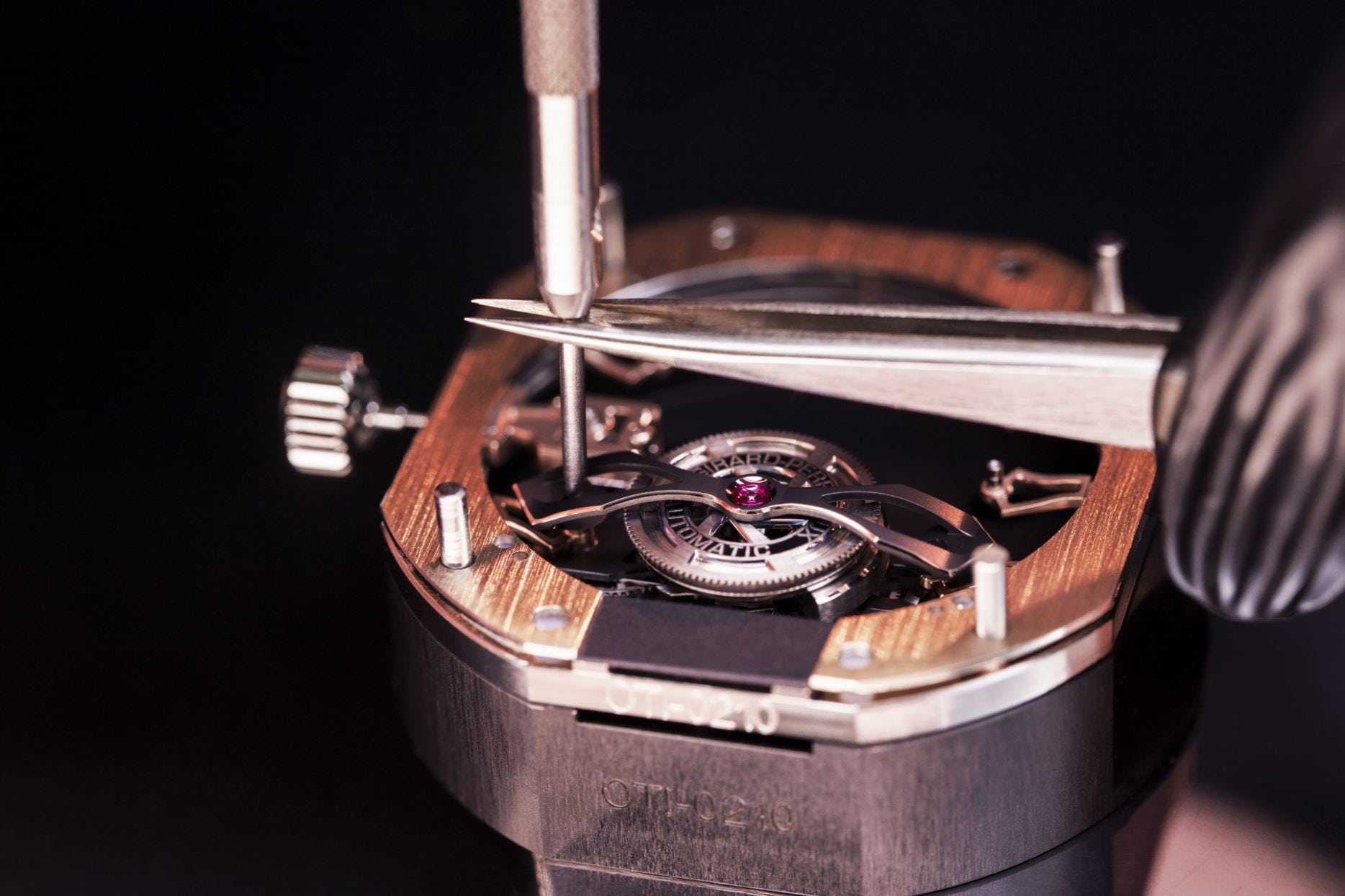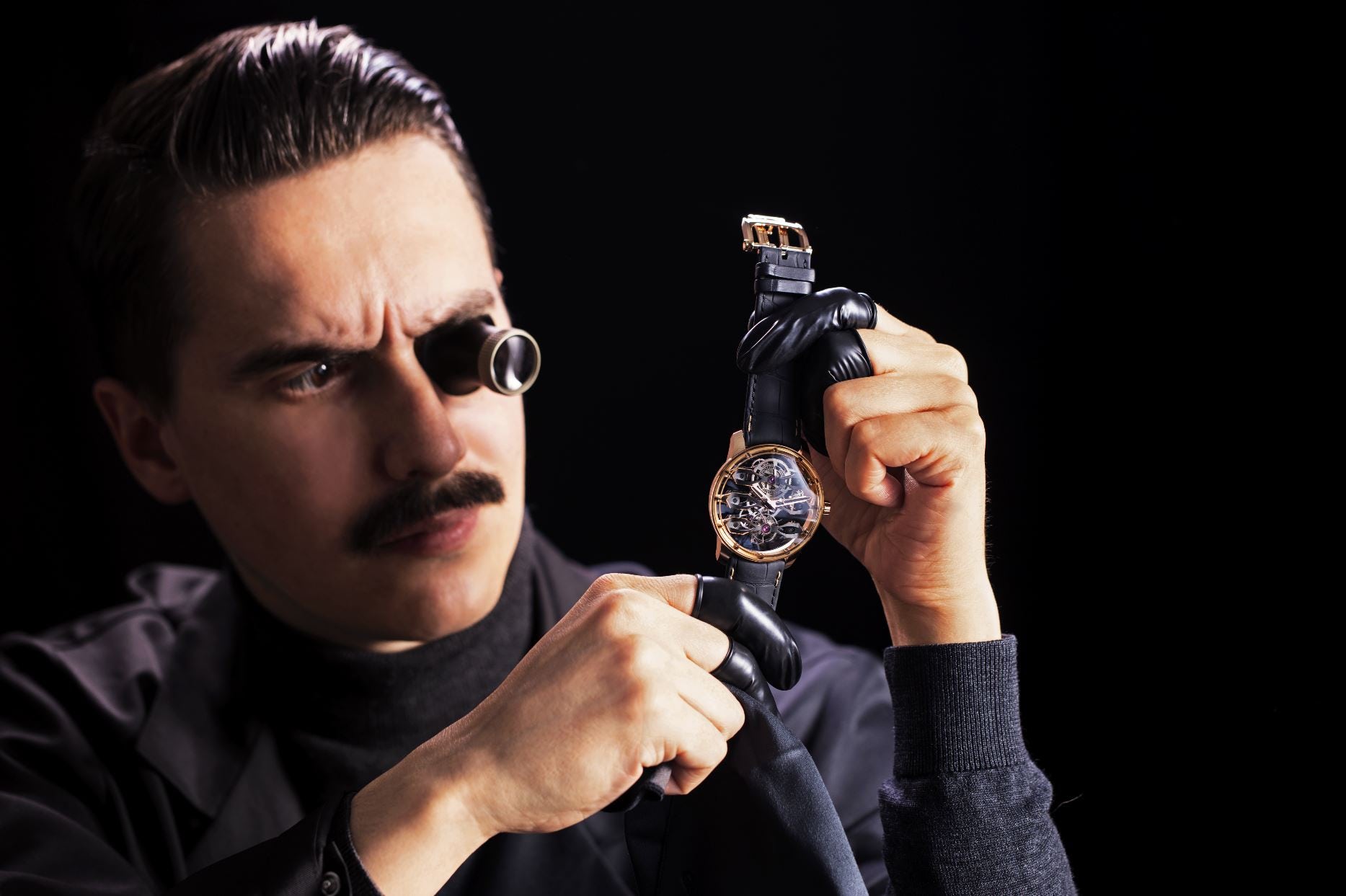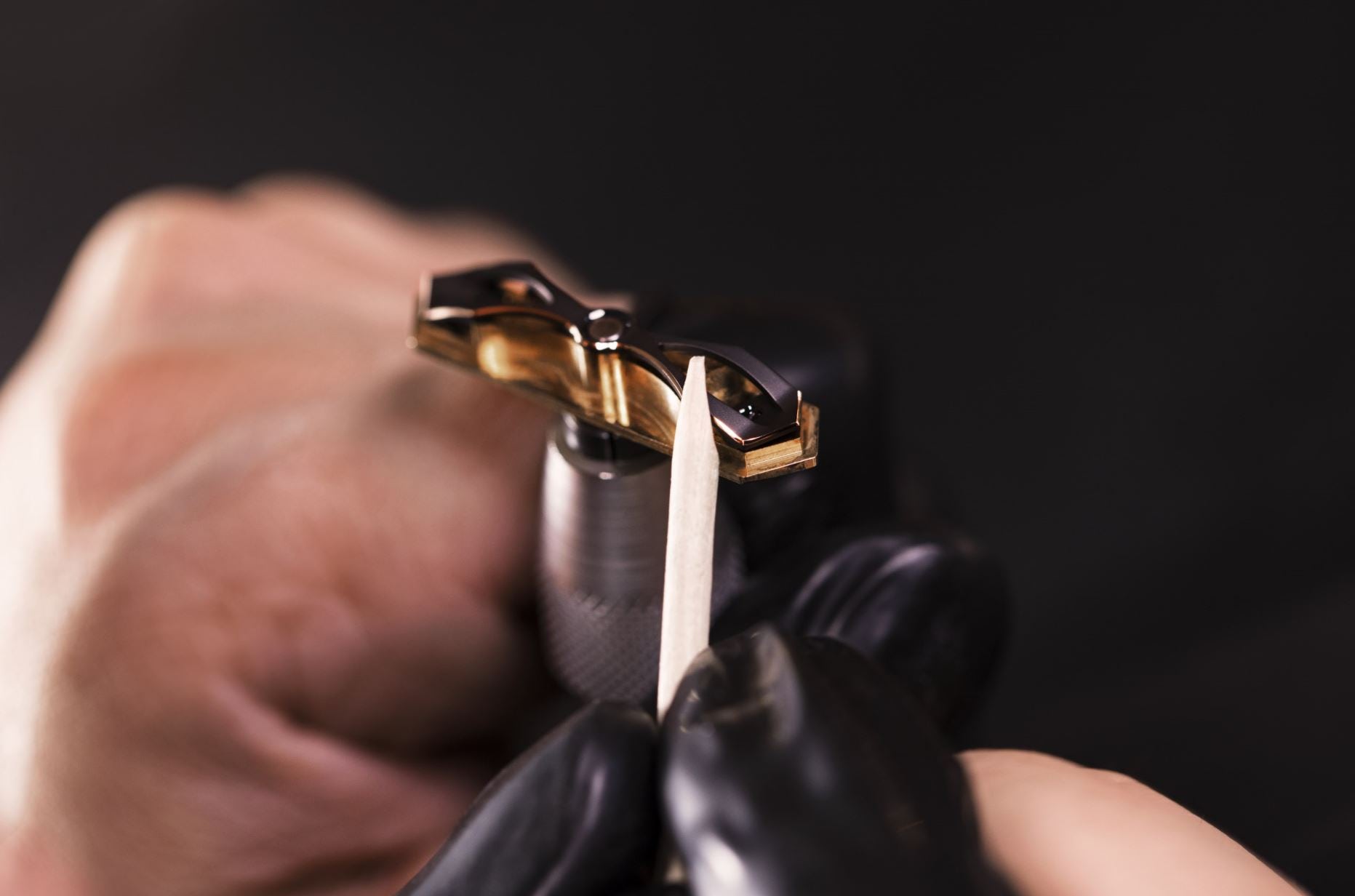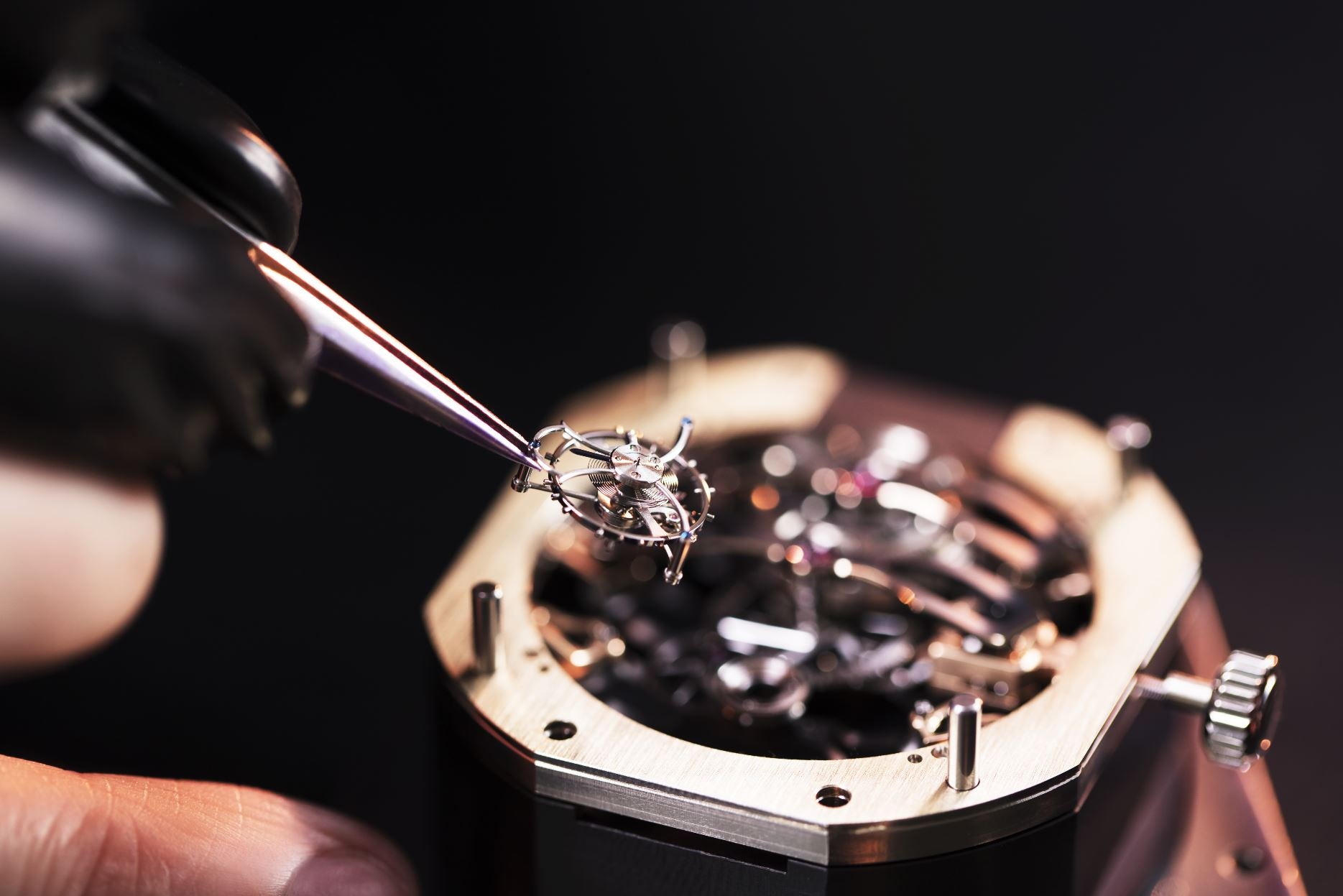 THE ART OF HANDMADE FINISHES
The Three Gold Bridges are individually and carefully chamfered by a dedicated watchmaker using a small piece of boxwood. Light yellow to lemon yellow in color, boxwood is a hard wood with a remarkable hardness and a very fine grain. In the past, boxwood was used extensively for engraving, printing and for making molds. Its unique fine grain made representing the smallest details possible.


A POWERFUL BLEND OF WATCHMAKING EXPERTISE

The purpose of the tourbillon is to compensate the effects of gravity and therefore, to eliminate errors of rate due to a watch's vertical position. The regulating mechanism is placed in a cage rotating on its own axis once every minute. A combination of vertical positions are thus obtained and compensate for one another. Our fully in-house 9400 movement provides a tourbillon device made of 79 components weighing only 0.250 grams. At Girard-Perregaux, our watchmakers have designed a unique lyre-shaped cage, whose components are delicately hand-polished with "traits-tirés" and beveled angles, whith a final mirror-polish finish applied at the end of the process.


PATENTED TECHNOLOGICAL MICRO-ROTOR
A micro-rotor is a compact automatic winding system that first appeared in 1958. Because of its smaller diameter, the micro-rotor can be integrated into the movement without any obstruction. Girard-Perregaux's patented white gold micro-rotor is an automatic device ingeniously housed around the barrel. This construction frees up a maximum of space and allows the complete architecture of the movement to be fully admired.

It is beveled, engraved with the Girard-Perregaux eagle (hallmark featured on the Maison's Manufacture movements), decorated with a cerclage and "traits tirés" on the outside.


260 COMPONENTS HOUSED IN A FLAWLESS CASE
In order to follow the case curves, the domed shape of the crystal box comes down soflty over the case at an angle, rather than straight on. Its curved shape adds complexity to its polishing but further reveals all the technical details of the watch. The eye is indeed drawn to the aerial mechanics, from the barrel and the micro-rotor at 12 o'clock to the tourbillon cage at 6 o'clock. This construction pays homage to Constant Girard's very first Tourbillon with Three Bridges Pocket Watch and its longitudinal top-down opening.