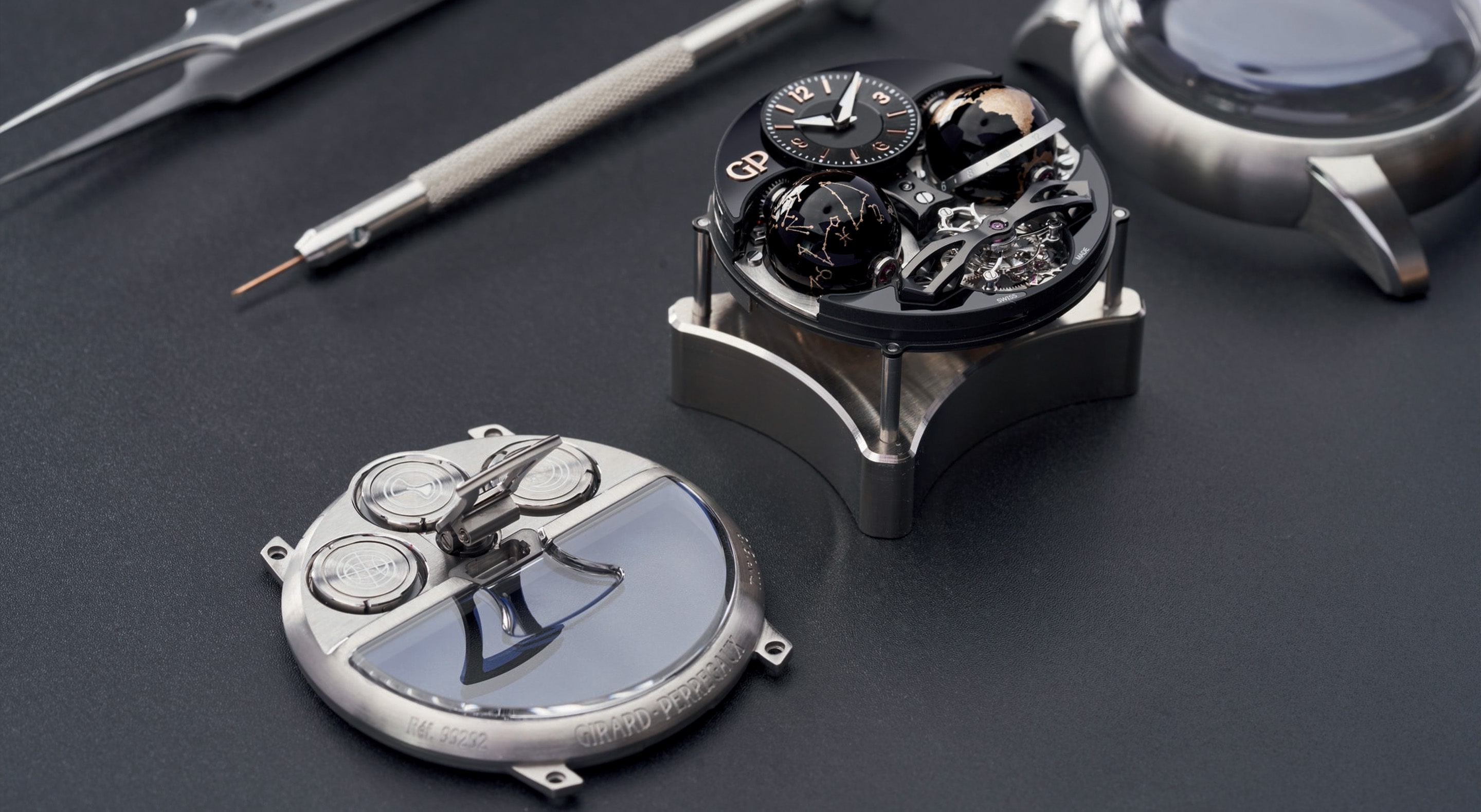 Maintenance of your watch


Girard-Perregaux timepieces are designed to accompany several generations. To guarantee the longevity of your heirloom and to keep your watch in perfect working order, we recommend that you submit for periodic maintenance services, to be conducted exclusively in an authorised service centre, every three to five years. Our main recommendations are as follows:
Mechanical watches (manual-winding or self-winding)


Mechanical watches should be overhauled every five years, or three years for non-water-resistant models.
Quartz watches should be entrusted to an authorised agent every two to three years for a battery change.
Water-resistance models


We recommend an annual water-resistance test.
Authorised service


Girard-Perregaux maintenance services are guaranteed for two years by the authorised service centre that has performed the overhaul.
Any intervention performed by a non-authorised agent nullifies the guarantee.
Manually wound


After each service, your watch must be manually wound before wearing it for the first time.
Tips on caring for your watch


In some ways, maintenance of a watch is similar to that of a vehicle. A simple mechanical self-winding movement may comprise between 150 to 350 parts. These components require regular attention. To preserve the characteristics of your watch over the long term, we advise you to take the following precautions:
Read the user manual carefully and follow the maintenance instructions.

Have the water resistance of the watch tested by an authorised watchmaker once a year, each time the case is opened or that the watch sustains a major shock.

For manual-winding movements, wind the watch once a day, preferably in the morning.

Make sure the bracelet is correctly adjusted to the size of the wrist at the time of purchase

Avoid exposing a crocodile leather strap to water or sunlight.

Avoid subjecting the watch to extreme temperature variations.

Avoid exposing mechanical watches to magnetic fields, since magnetic fields could disturb their settings.

Do not operate the function controls, the pushers or the crown under water or until the watch is completely dry.

Rinse the watch with clear water after use in salt water or in a swimming pool.