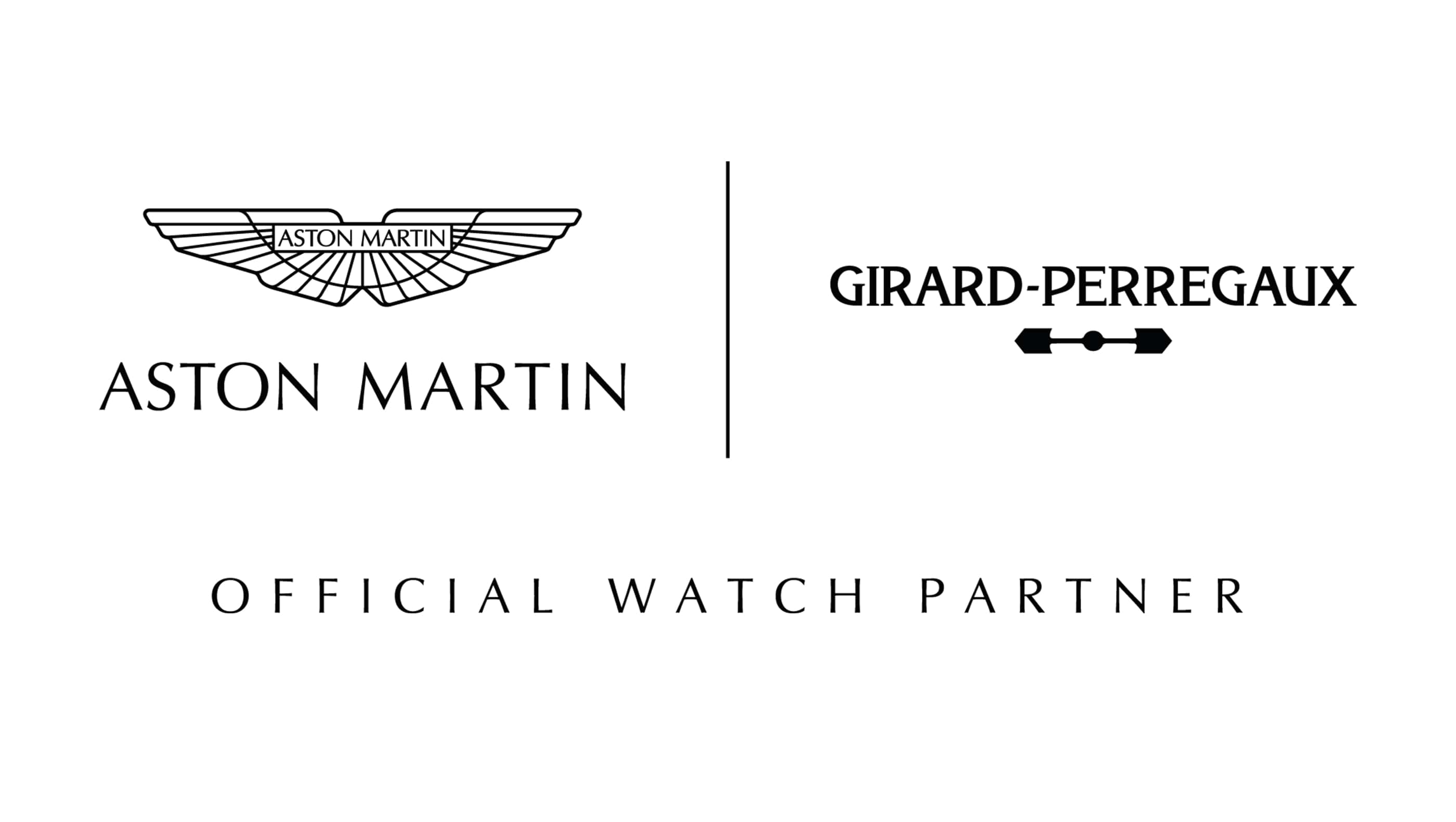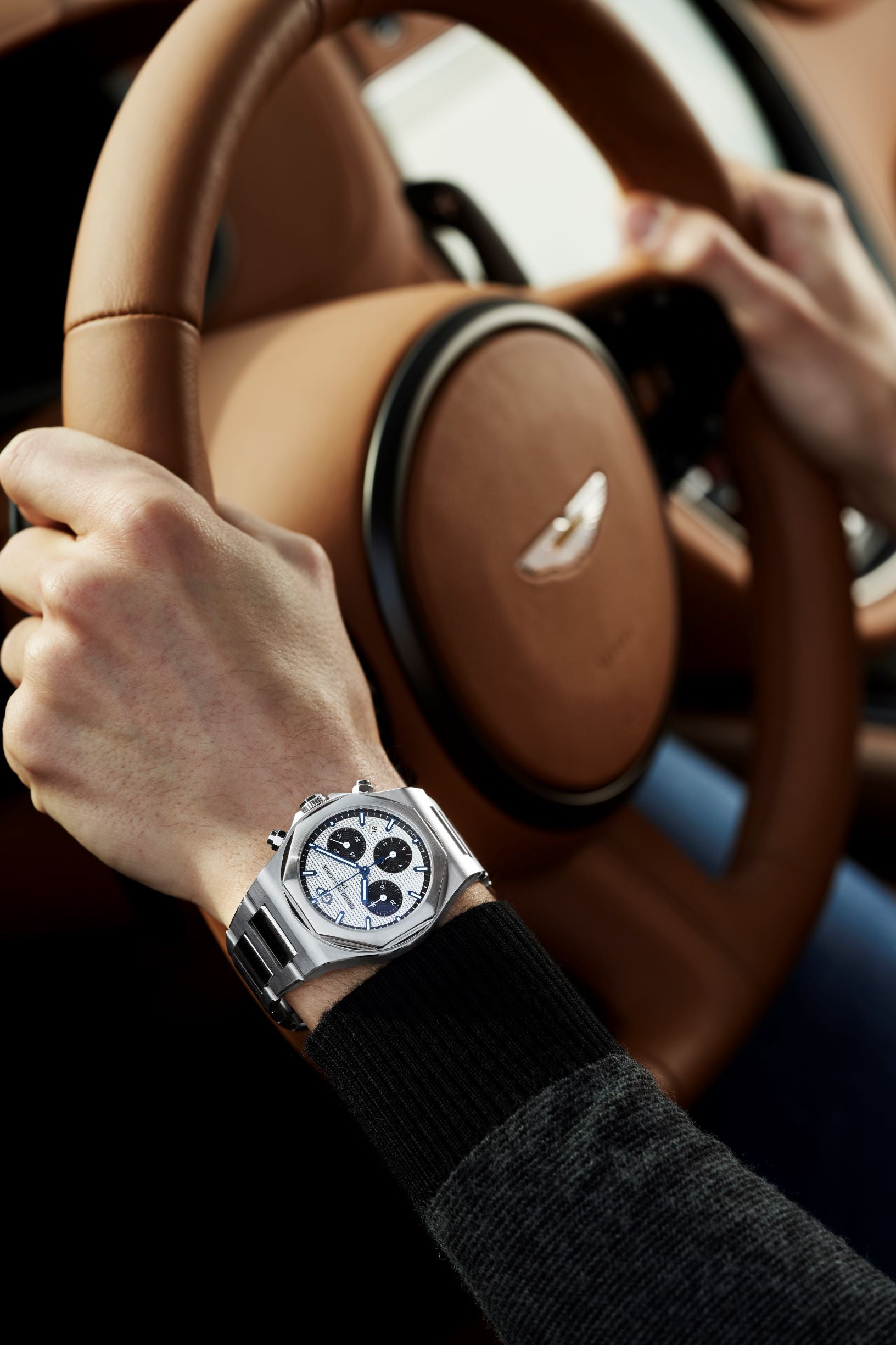 ON THE ROAD WITH ASTON MARTIN


Girard-Perregaux is revealed as Official Watch Partner for Aston Martin
Girard-Perregaux branding will feature on the Aston Martin Cognizant Formula OneTM Team cars at the start of the 2021 F1 season in Bahrain while the first timepiece to be borne from the collaboration between Aston Martin and Girard-Perregaux will be revealed later this year.
In the relentless pursuit of speed, time is the overriding concern. The race against the clock has captivated fans of motorsport for more than 100 years while the measurement of time has challenged watchmakers throughout history. The similarities between both domains are clear to see.
Both Aston Martin and Girard-Perregaux were founded by visionaries with an innate passion. Aston Martin was founded in 1913 by Lionel Martin and Robert Bamford, while Girard-Perregaux can trace its origins to 1791 when Jean-François Bautte, aged just 19, produced his first watch. But most notably, it was a love story which led to the birth of one of the greatest names in watchmaking when Constant Girard married Marie Perregaux in 1854.
While both organisations have amassed a wealth of skills and traditions, they continue to look ahead. Indeed, it is this progressive mindset which sees both firms embrace continuous improvement and pursue superior performance.
Beauty
Because a watch with Girard-Perregaux and a car with Aston Martin must be as beautiful on the inside as the outside. Each component passes through the hands of true artisans just as dedicated to the perfection of the visible and invisible. The excellence and precision in our respective craft is revealed in each and every part, detail and finish.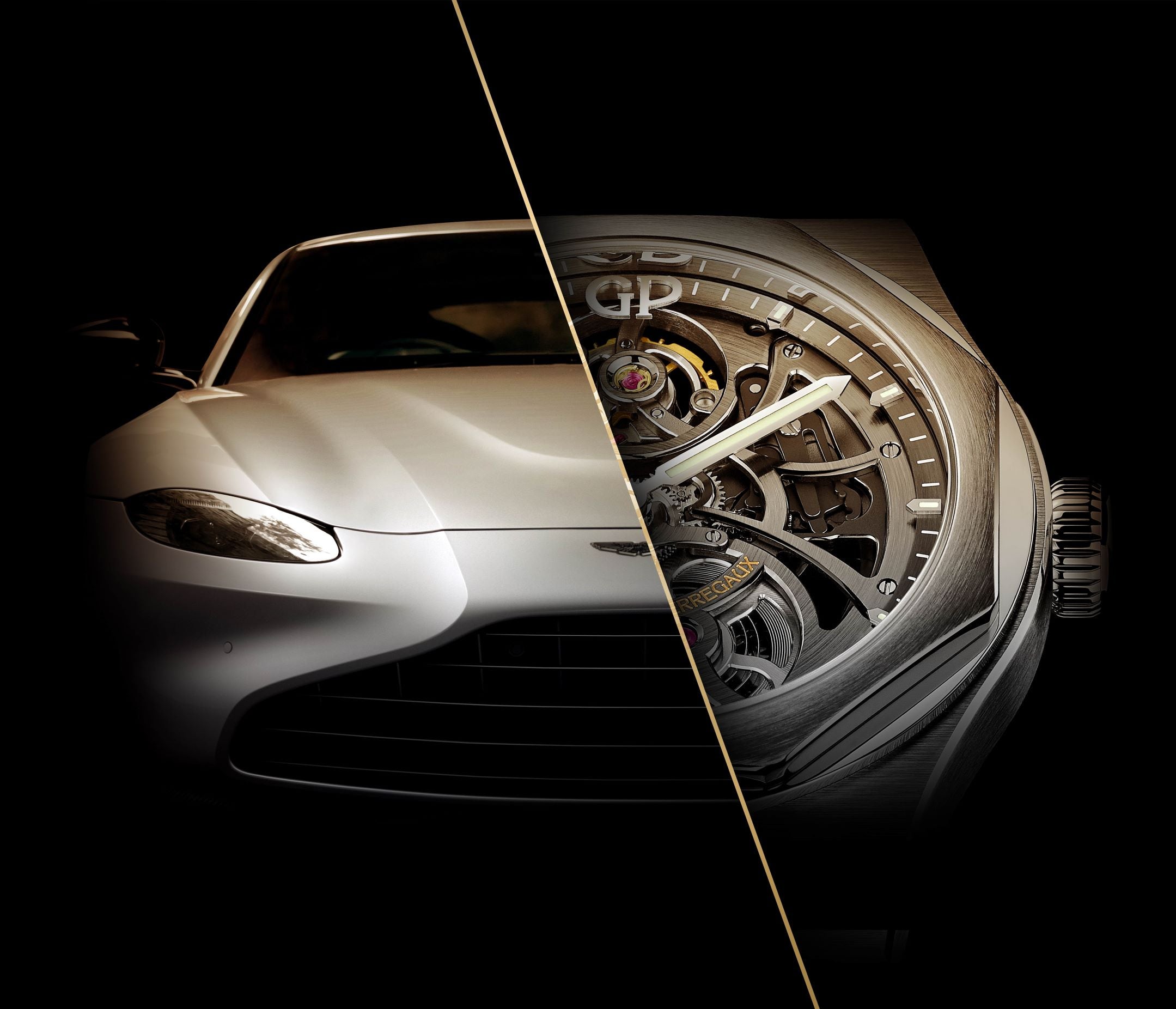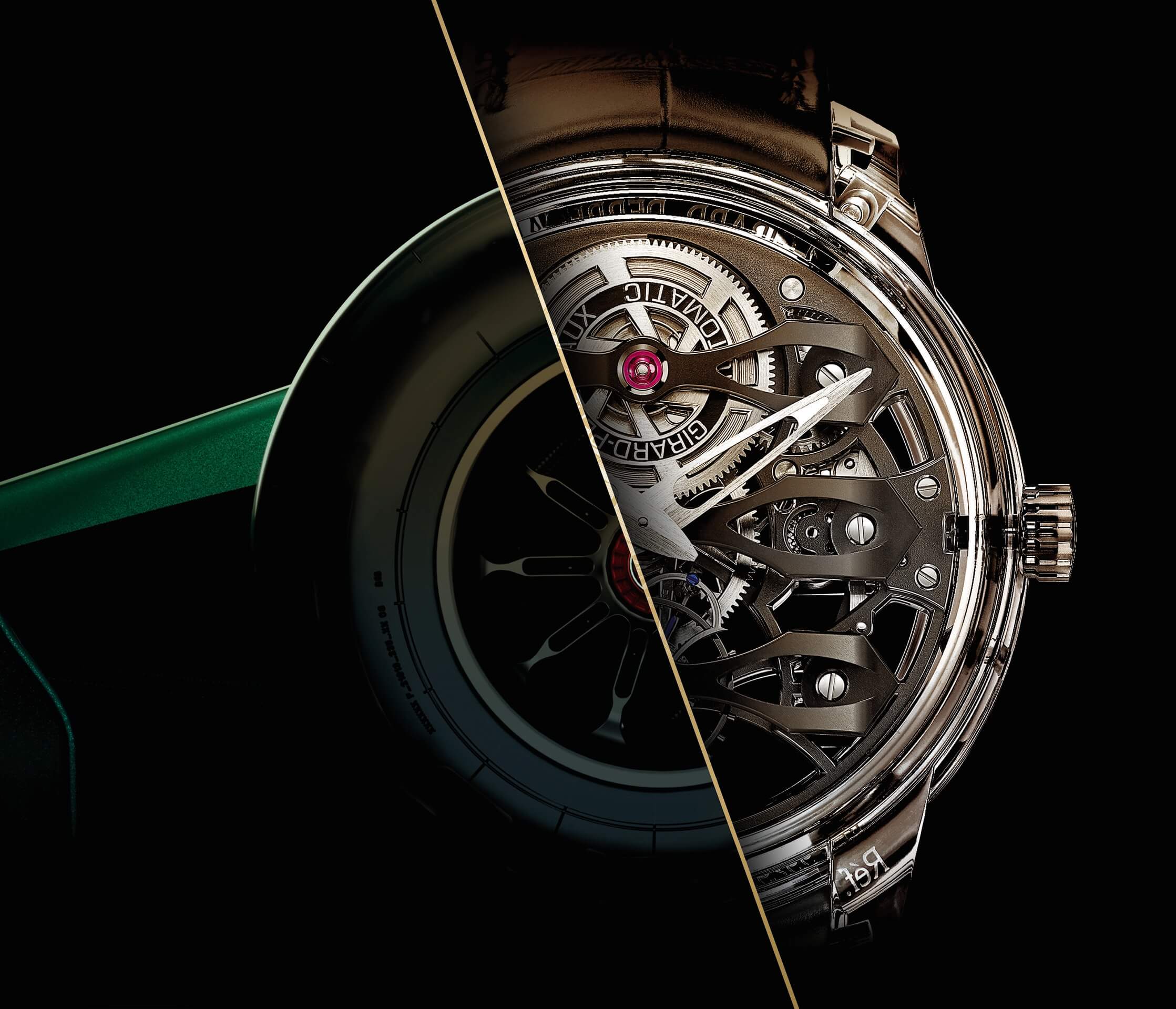 Craftsmanship
Since our founding, Girard-Perregaux has audaciously turned the world of watchmaking upside down – literally – to reveal the art in precision engineering. Aston Martin has redefined beauty in motorsport with machines that become automotive art. The resolute commitment we share to aesthetics and functionality is at the heart of our collaboration.



Art
Bridges and roads to the future. Girard-Perregaux and Aston Martin take inspiration from both on a shared quest to reinvent our prized heritage today for the aficionados of tomorrow. Our designs set trends for those in the (k)now and win awards and distinctions the world over for imagination, absolute precision and unrivalled craftsmanship.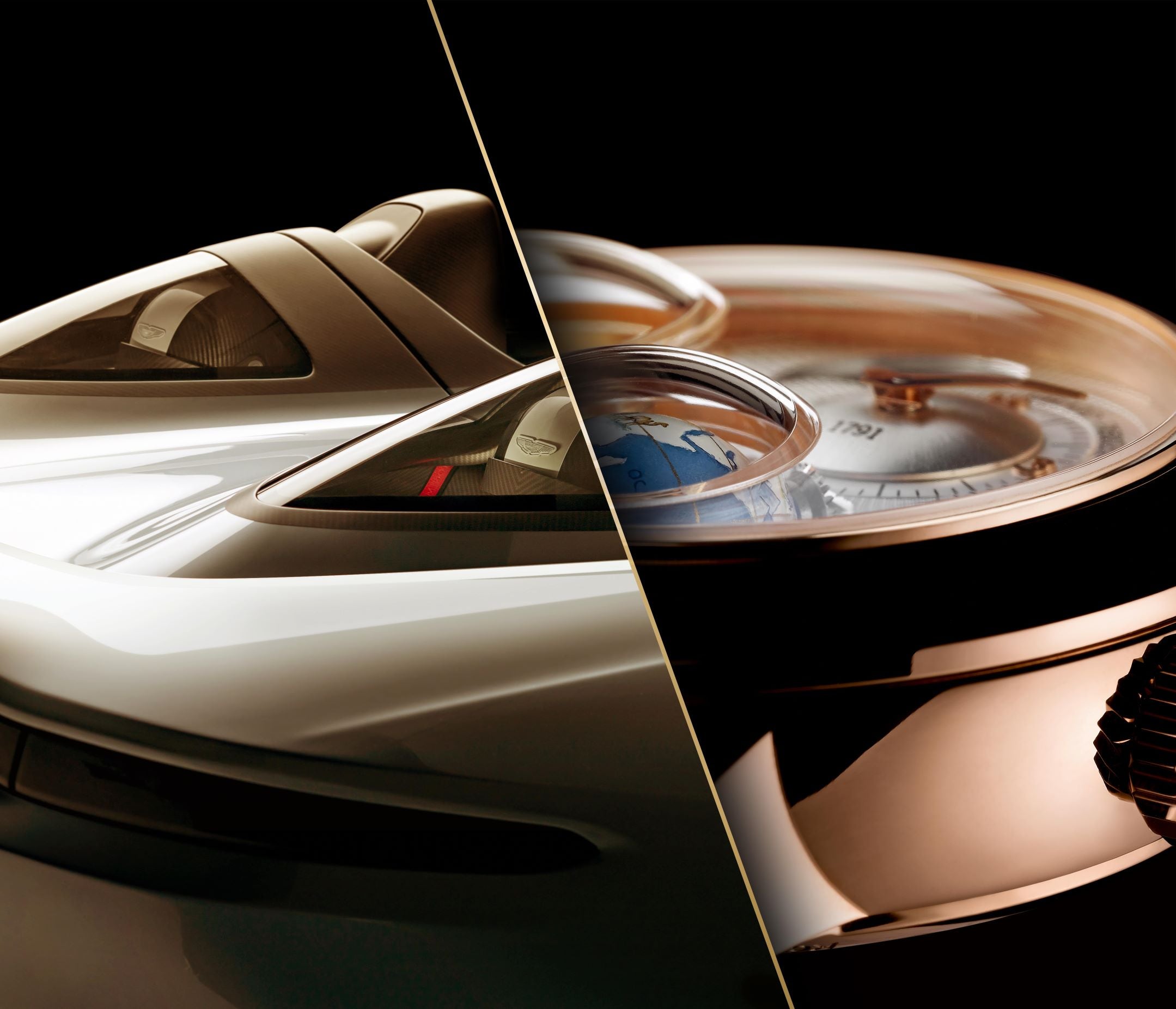 Aston Martin state of mind