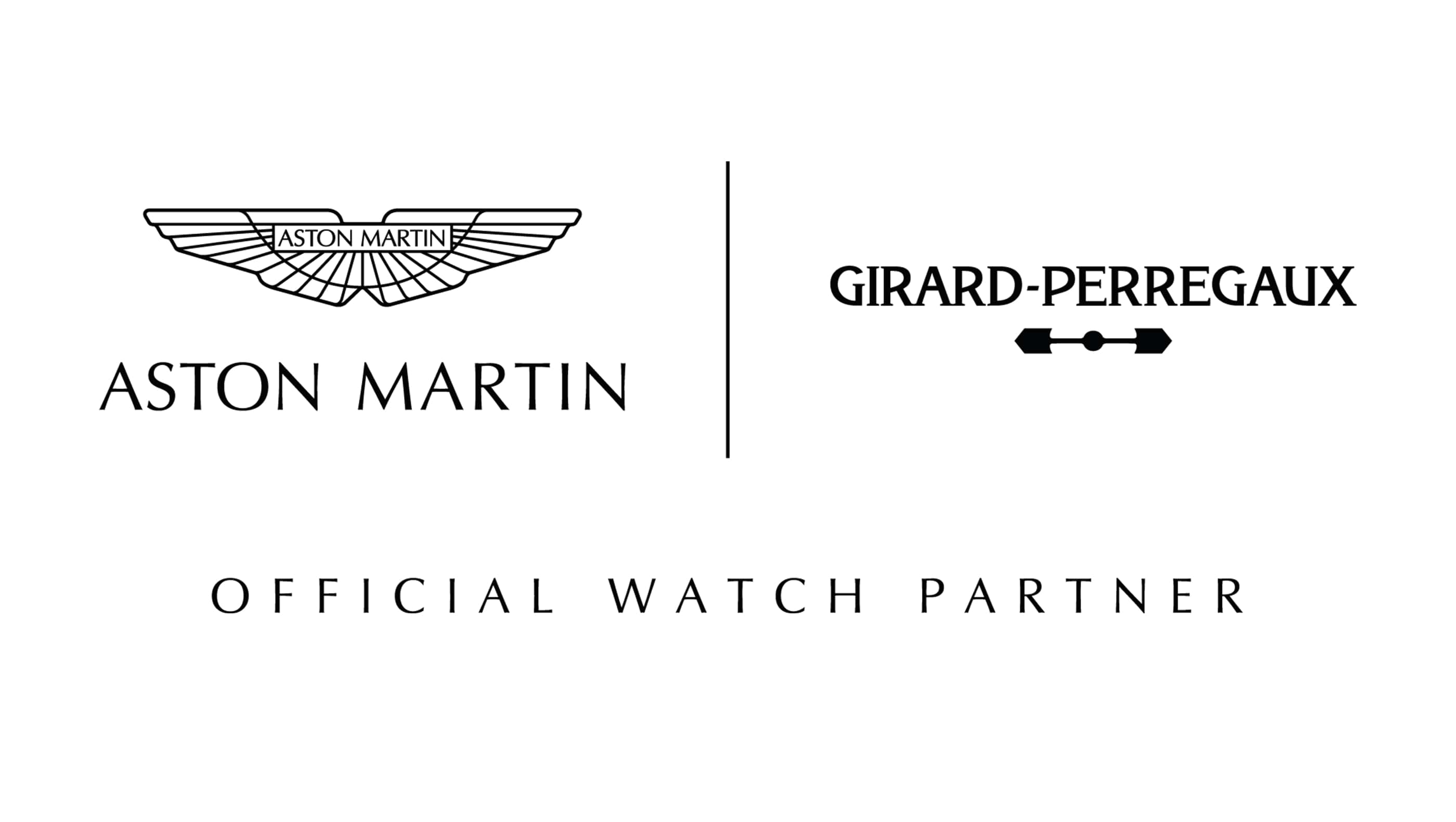 On the road with Aston Martin
Tourbillon with Three Flying Bridges – Aston Martin Edition
The first timepiece borne of our partnership with Aston Martin has been revealed. The Tourbillon with Three Flying Bridges – Aston Martin Edition unites the watchmaking expertise of Girard-Perregaux with Aston Martin's unique knowledge of luxury and performance.
We both demonstrate a passion for refined craftsmanship and have been working together, sharing their understanding of design, materials and technology. This latest model celebrates the iconic Three Bridges pocket watch from the 19th century in a decidedly contemporary way, down to the smallest details, including the strap. Upholding Girard-Perregaux tradition, this model skilfully plays with proportions and shapes much to the delight of aesthetes.
The 44 millimetre case of the Tourbillon with Three Flying Bridges – Aston Martin Edition is formed of Grade 5 titanium, a strong, hypoallergenic alloy selected by Aston Martin for its lightweight properties. It is suffused with black DLC, bestowing the watch with a stealthy appearance. While Girard-Perregaux has a long history of making the invisible visible, in this instance it has ventured off-piste, creating a watch whose movement appears to levitate within the case.
TOURBILLON WITH THREE FLYING BRIDGES
The first timepiece borne of our partnership with Aston Martin
Patrick Pruniaux, CEO of Girard-Perregaux
"WE ARE DELIGHTED TO PARTNER WITH ASTON MARTIN, ENTRUSTING THEIR TEAM WITH ARGUABLY OUR MOST ICONIC TIMEPIECE, DELIVERING A FRESH PERSPECTIVE ON HAUTE HORLOGERIE."
Find out more
On the road with Aston Martin
Our wristshot selection
Our partnership
The similarities between both domains are clear to see. Both Aston Martin and Girard-Perregaux were founded by visionaries with an innate passion. Aston Martin was founded in 1913 by Lionel Martin and Robert Bamford, while Girard-Perregaux can trace its origins to 1791 when Jean-François Bautte, aged just 19, produced his first watch. But most notably, it was a love story which led to the birth of one of the greatest names in watchmaking when Constant Girard married Marie Perregaux in 1854.






Beauty
Since our founding, Girard-Perregaux has audaciously turned the world of watchmaking upside down – literally – to reveal the art in precision engineering. Aston Martin has redefined beauty in motorsport with machines that become automotive art. The resolute commitment we share to aesthetics and functionality is at the heart of our collaboration.






Craftsmanship
Bridges and roads to the future. Girard-Perregaux and Aston Martin take inspiration from both on a shared quest to reinvent our prized heritage today for the aficionados of tomorrow. Our designs set trends for those in the (k)now and win awards and distinctions the world over for imagination, absolute precision and unrivalled craftsmanship.