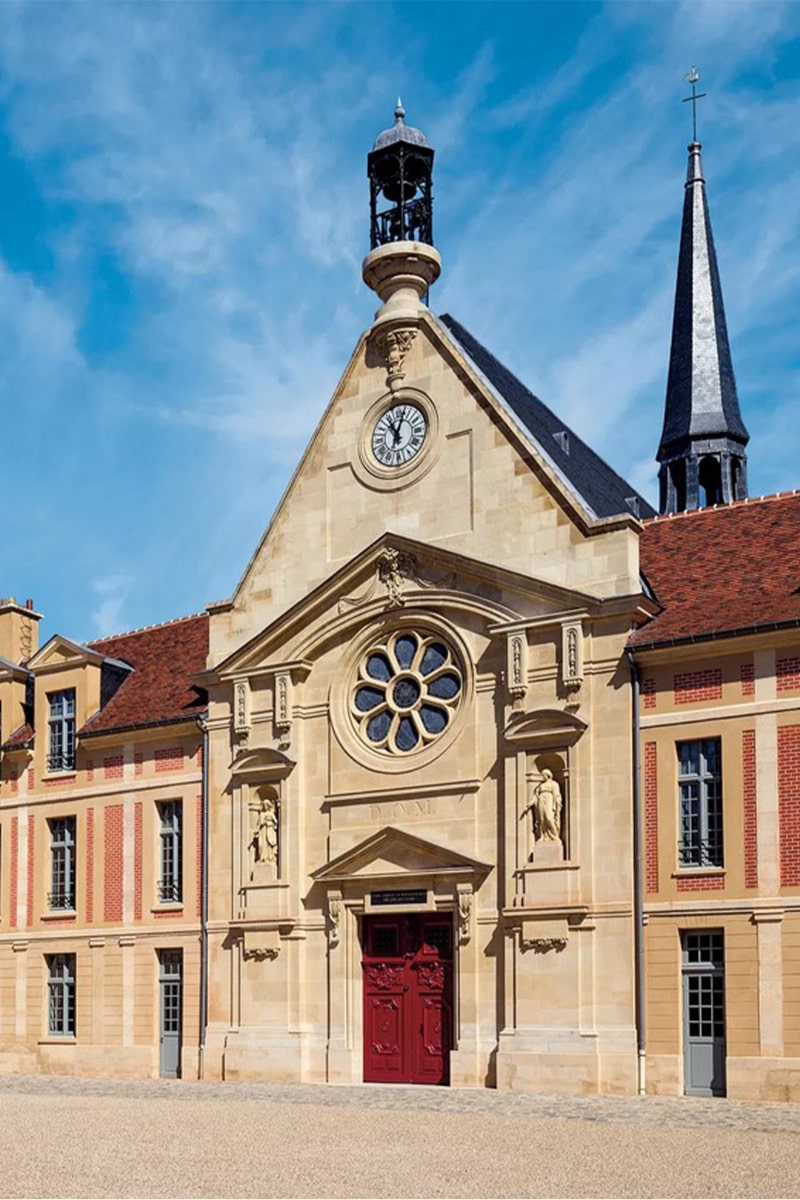 THE KERING GROUP
AN AMBITIOUS STRATEGY
As part of the Kering Group, our 2025 Sustainability Strategy sets us on an ambitious path forward to becoming a more sustainable brand. It is founded on three core pillars: to care, collaborate and create. Each pillar has specific targets, including:
Using 100% traceable key raw materials.

Ensuring 100% compliance with Kering Group standards for raw materials and manufacturing processes.

Reducing by 40% our Environmental Profit and Loss (EP&L) including for carbon emissions (by 50%), water use, air pollution, waste production and land use.

Deploying social, environmental and animal welfare standards across our supply chain.
RJC
MEMBER OF THE RESPONSIBLE JEWELLERY COUNCIL
Girard-Perregaux is a proud member of the Responsible Jewellery Council (RJC) since 2010. The RJC is the world's leading standard setting organisation for the jewellery and watch industry. Members are committed to ethical, social and environmental practices that create change and build trust, from mines to points of sale.
Girard-Perregaux ensures that its business operates according to high standards for human rights, labour rights and environmental protection.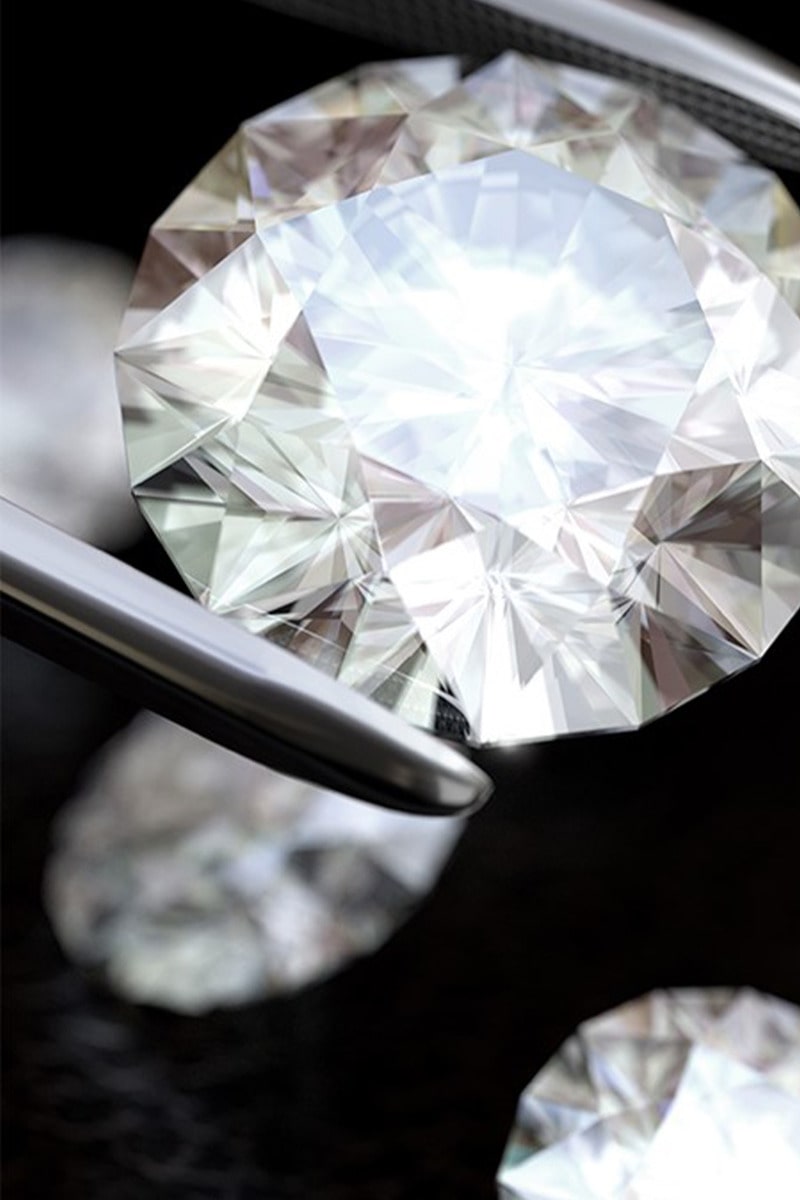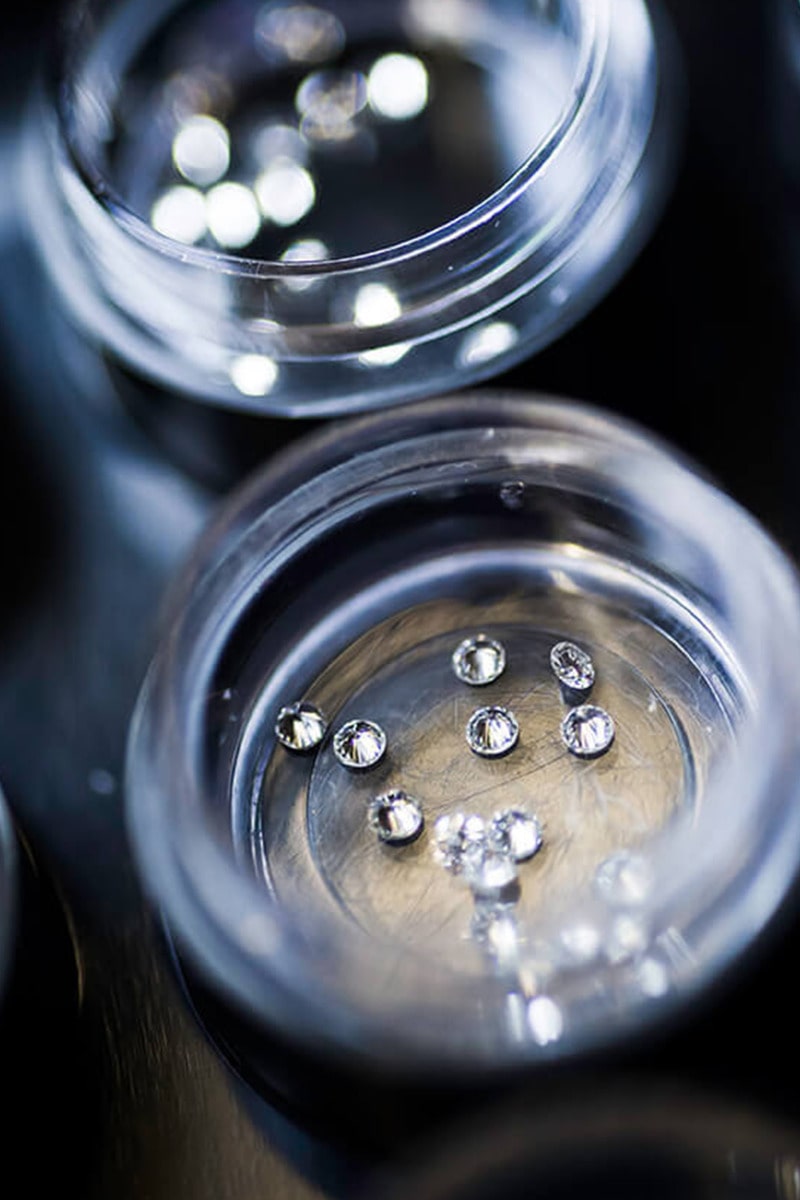 RESPONSIBLY SOURCED
OUR DIAMONDS
This means Girard-Perregaux commits to:
Comply with all applicable laws, conventions and regulations

Support the work of the Responsible Jewellery Council (RJC) by achieving RJC certification and sourcing diamonds from RJC certified suppliers

Collaborate across the diamond supply chain to develop and implement full traceability of the stones from mine to store

Ensure that all diamonds purchased come from legal sources certified by the Kimberley Process, a programme to prevent conflict diamonds from entering the market. The Kimberley Process imposes strict requirements on member countries with official certificates that check the origin, export and import of rough diamonds. Once cut, diamonds are accompanied by a statement defined by the System of Warranties of the World Diamond Council, which figures on all cut diamond invoices.
FAIRMINED LABEL IN PERU
OUR GOLD
Since we began in 1791, gold has been a prized element in our watchmaking. Commissioned by a German Emperor as early as 1879, Girard-Perregaux might even have been the first to create an all-gold wristwatch.
Today, we are committed to the ethical sourcing of gold for all our collections. As part of the Kering Group, we have sourced 100% of our gold since 2017 through the Kering Responsible Gold Framework (KRGF). It provides a mix of recycled chain-of-custody gold and certified and verified artisanal gold, refined to Kering's strict requirements. It also includes a finance facility - the Kering Gold Fund - which gives direct support to the craft industry and small-scale mining operations.
In accordance with these standards, the procurement policy of Girard- Perregaux is a mix of Chain-of-Custody Recycled gold and Fairmined gold. Girard-Perregaux made its first purchase of Fairmined certified gold in 2014. Fairmined is an assurance label that certifies gold from empowered, responsible, artisanal and small-scale mining organisations that meet world-leading standards for responsibility. The label is transforming mining by ensuring social development and environmental protection, providing everyone with a source of gold to be proud of.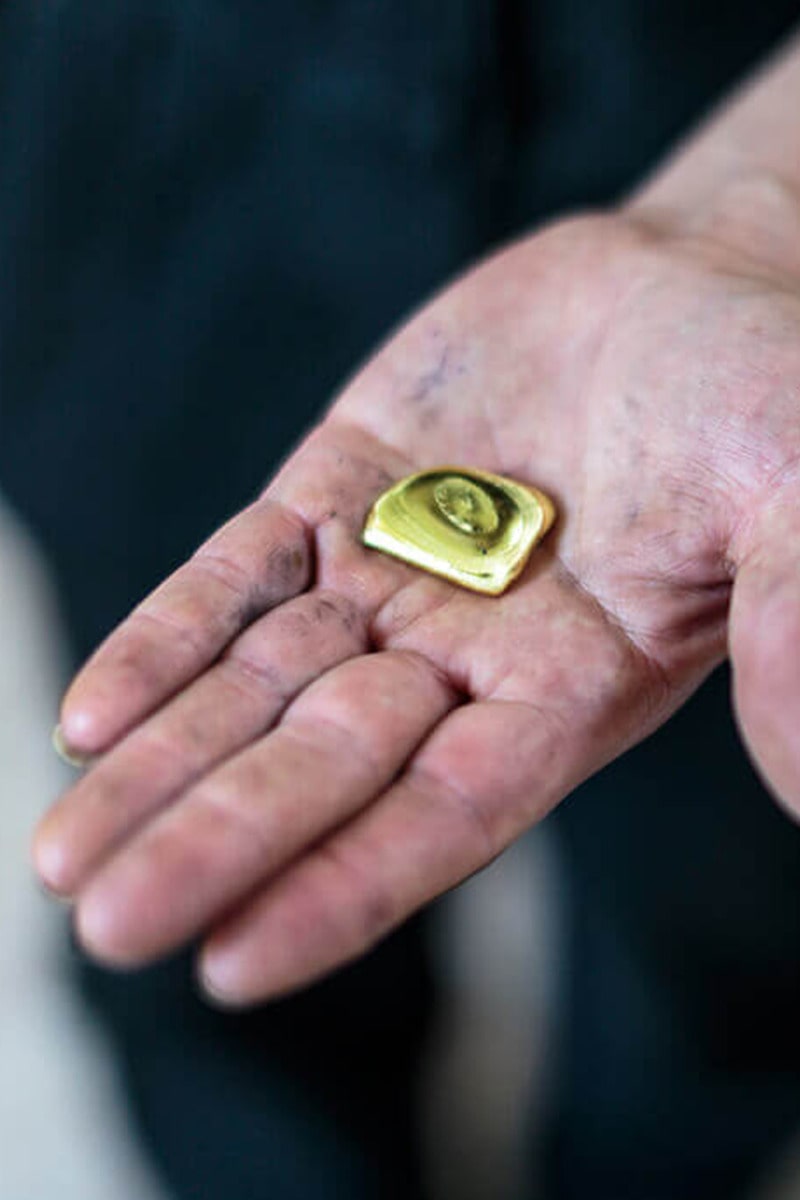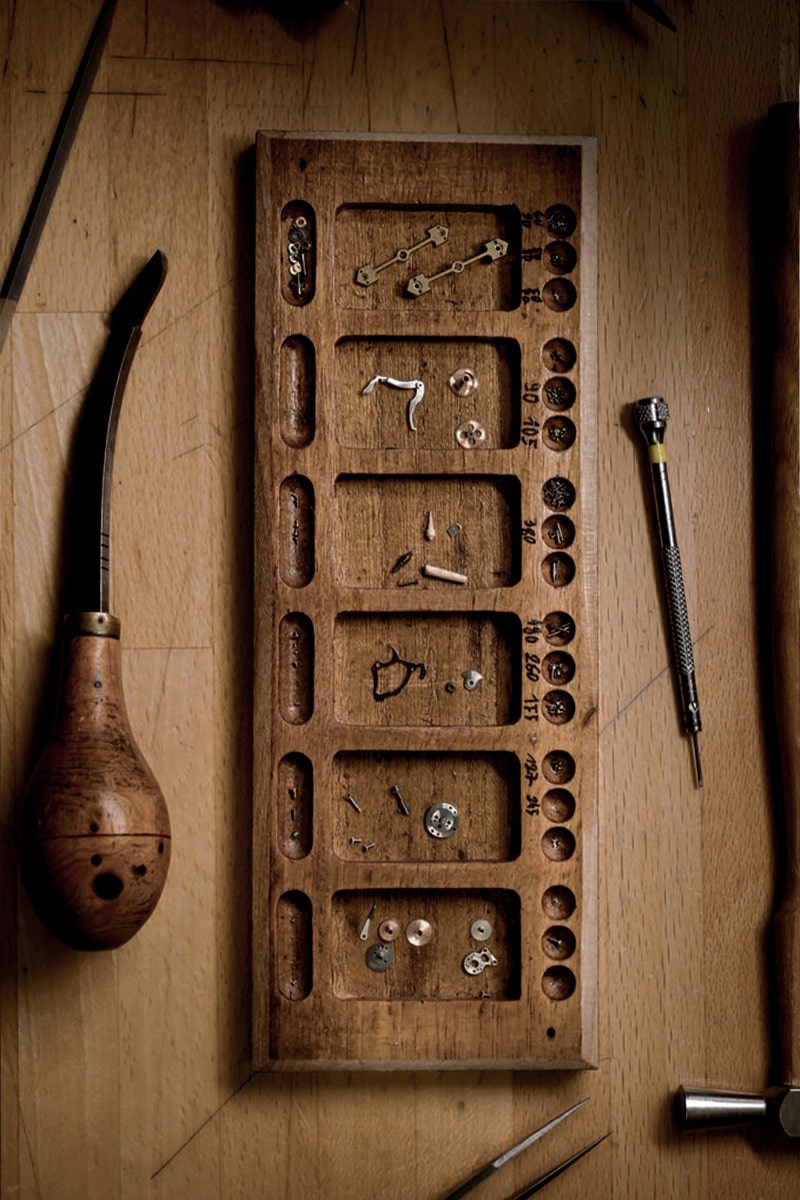 HIGHEST STANDARDS OF CARE AND QUALITY
OUR LEATHER & WOOD
Fundamental to Girard-Perregaux is the creation of timepieces made with the highest standards of care and quality in all aspects of production. This prerequisite extends to all animal-based materials we purchase such as leather as well as the wood fibers used in our packaging.
We are proud to abide by the Kering Group's Animal Welfare Standards, which have been catalysing more just, humane and safe practices across our industry since 2019. Developed with animal welfare experts, farmers and herders, scientists and NGOs, the Standards are amongst the most stringent in the world. They ensure all materials come from legal, verifiable sources that adhere to conventions including CITES and the IUCN Red List.
Treatment of leathers during production also must abide by Kering's industry leading Chemical Management Policy. It sets a strict, bold approach to managing chemicals and keeping them safe for people and the environment.
This same rigorous commitment to ethical and sustainable sourcing applies to Girard-Perregaux packaging. Most of our paper and point-of-sale materials are certified by the Forest Stewardship Council (FSC), ensuring that wood fibers come from responsibly managed forests that provide environmental, social and economic benefits.
THE BEEHIVES OF LA CHAUX-DE-FONDS
URBAN BEEKEEPING
Girard-Perregaux is committed to the preservation of bees, which are threatened today around the world. The reintroduction of bees in urban areas nurtures biodiversity and supports overall pollination.
Hives have been installed in the gardens of Girard-Perregaux's headquarters. Each hive consists of over 50,000 bees and can produce up to 10 to 15kg of honey each year.
"With our beehives, we're reintroducing nature into the city," explains Claire Piroddi, Sustainability Manager Watches & Jewellery at Kering. "The bees are a living reminder of our sustainability commitments and inspire us all to realise our 2025 vision."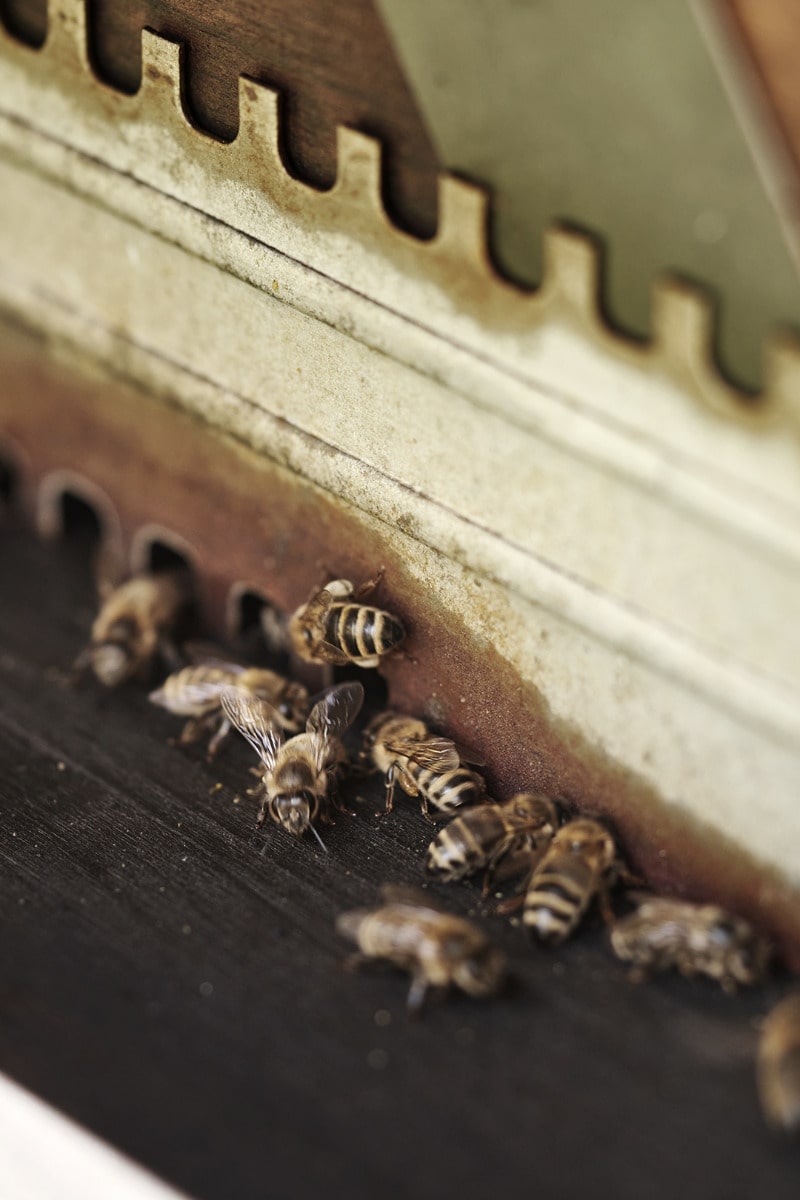 Discover our latest stories