HONOURING THE ENGRAVER'S CRAFT


The art of the engraver is steeped in tradition, and is rightly recognised as playing a major role in the adornment of luxury, even priceless, timepieces and objet d'arts, for centuries. It is a meticulous craft of intricate complexity, requiring the ability to bring depth and relief to the surfaces of often very limited spaces and precious metals to embellish.

Dating back to the 15th Century, engraving has an undisputed significant role in horology, as one of the boldest ways to add decorative motifs to a watch. Girard-Perregaux itself is more than a footnote in the history of engraving. Jean-François Bautte, an important figure in the history of the company, was trained as an engraver, bringing the craft to his creations as a celebrated watchmaker and jeweler throughout Europe.
Ecole d'Arts Appliqués in La Chaux-de-Fonds


It is therefore fitting that today Girard-Perregaux honours this rare artistic talent. Not only do our watches bear the hallmarks of the master engravers, but the company has been in partnership with Ecole d'Arts Appliqués in La Chaux-de-Fonds (EAA) since 2009, on a student project that focuses on engraving to the highest standards.

Created in 1870, at the instigation of the Société des Patrons Graveurs, the École d'Arts de La Chaux-de-Fonds aims to raise the level of training for the artistic professions linked to the watchmaking industry. Today, in its 150th year, the EAA is regarded as one of the world's leading horology educational establishments, producing exceptional craftsmen and woman who continue to push the boundaries of what's possible in horology. Today's EAA students are tomorrow's innovators.
Girard-Perregaux has well-established links with EAA, and one of the initiatives it currently runs is a project for students who specialise in engraving. For over a decade, Girard-Perregaux has partnered in a program that brings 3 or 4 students under the tutelage of a selected committee to design and engrave a Girard-Perregaux watch, over the course of their final academic year.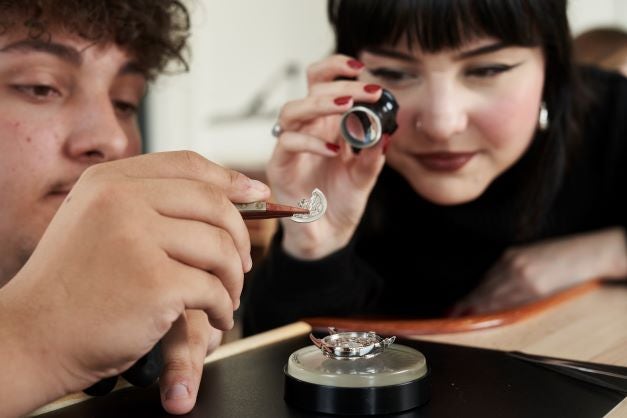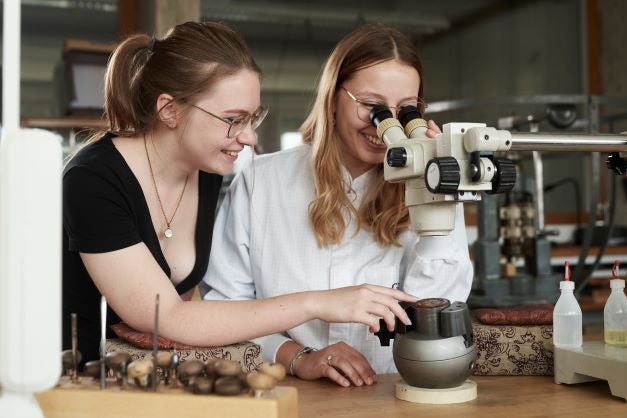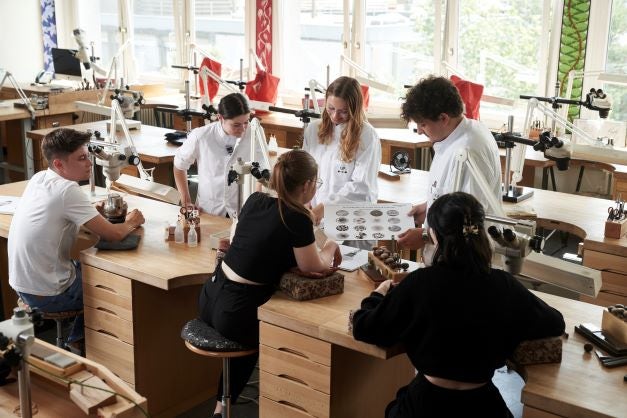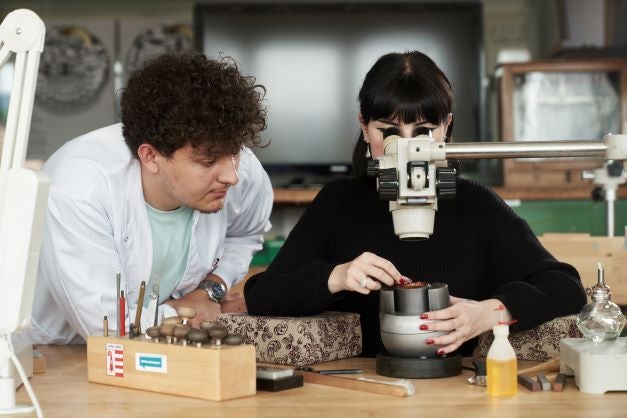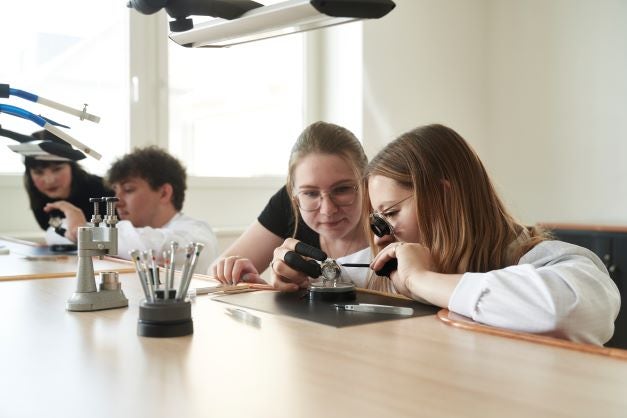 Nature in the Time of Art Deco


Each student produces 3 designs, with only one chosen to be engraved. This year's theme is 'Nature in the Time of Art Deco', and students were asked to produce designs on the topics of plants, animals and minerals. The dials chosen for engraving come from our Cat's Eyes Collection, a highly decorative range of timepieces that boast instantly recognizable oval-shaped cases.

The overseers of this year's project were Marc Wilhelm, Apprenticeship Training Manager at Girard-Perregaux, together with Jacques Rais, Head of the Engraving Department at EAA.
Engraving as a decorative art and craft is part of our DNA. We have a rich history in this area, which stretches back centuries, and continues today, with engraving featured in our Haute Horlogerie pieces like La Esmerelda timepieces. For several years, the association of engraving and watchmaking have been merging wonderfully, our apprentice watchmakers work in close collaboration with the talented students of EAA to create a unique and sublime piece.
Experiencing an iconic atelier


From EAA's perspective, Jacques adds: "It is a real privilege for the college, and our students in particular, to be given the opportunity to work with such a renowned company as Girard-Perregaux. They gain insights not just into the theory of the craft, but also the working realities of an acclaimed high horology icon. It pushes them to excel, to create designs and produce work that might be considered worthy of Girard-Perregaux itself. We hope to continue this partnership well into the future."

Typical of Girard-Perregaux's enduring love of the engraver's art is La Esmerelda Tourbillon A Secret. The pink gold case is totally hand-engraved, which honours the skillful work of Fritz Kundert, the artisan tasked with engraving the original La Esmeralda in the 19th century. The bezel, caseband, lugs and buckle are equally engraved with a delicate leaf motif. The outer part of the cover is adorned with a fluted pattern. Additional engraving graces both the inside and exterior of the secret cover.
As long as Girard-Perregaux continues to make watches of distinction, the beautiful intricacies of adornment, made possible by the expert engraver, will continue to flourish in high horology. We thank and congratulate this year's EAA students for playing their part in our continued heritage and traditions.